Short Oval Face Hairstyles Male Indian
Hairstyle is a very crucial component of appearance for anyone. Just like styling your clothes takes plenty of time, styling hair is also an equally challenging process. However, consider yourself lucky if you are born with an oval face. Choosing a hairstyle won't be as difficult for you as for those with other facial shapes like oblong, triangular, diamond, round, etc. But worry not; we have covered you with the 10 Short Oval Face Hairstyles Male Indian. These are worth a try.
Top Short Oval Face Hairstyles Male Indian
1.     Buzz Cut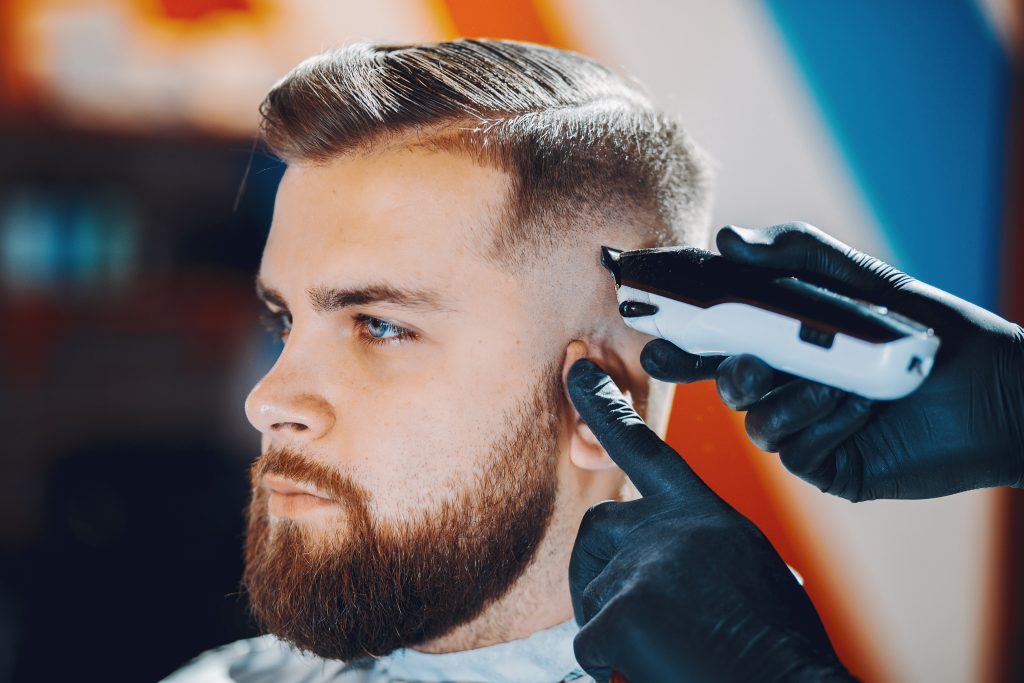 This hairstyle is about getting a small peach fuzz on the scalp, commonly known as a military cut. It's a clean and uniform cut, and hair doesn't curl across the forehead. Since you would not have much hair to apply styling product, you can go for an oil massage to nourish tresses for better growth.
How to Style It
Along the side and back of your head can have a faded look to enhance your buzz cut.
2.     Crew Cut and Fade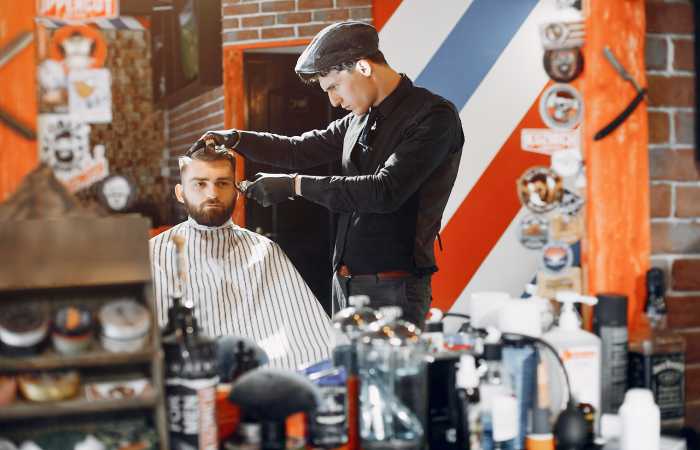 The Hair density fades on the back and sides, while most of the volume stays on the head. Usually preferred by athletes, this hairstyle won't bug you while carrying out your day-to-day tasks. Moreover, hair can be slicked or spiked.
How to Style It
Just comb in the direction of the hair and finish the front up a little bit to give it a spiked look.
3.     Pompadour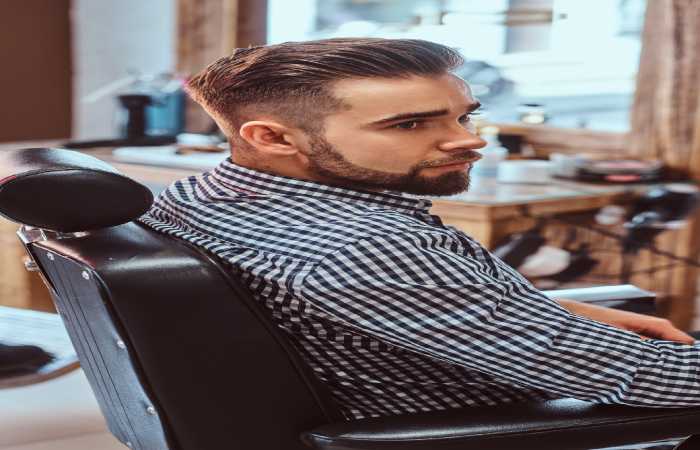 The other popular choice among men with an oval face is pompadour. This hairstyle keeps the hair on top longer than that on the sides. This hairstyle provides a thick and sleek look; you must have witnessed many celebrities sporting the same. Style this look with Style Hair Gel, and get ready to Step outside with an ultra-cool hairstyle.
How to Style It
The pompadour has a good amount of volume in the front. Otherwise, it would be slicked back, so you can use your vented brush to build up some volume in the fringe area with a blow dryer.
4.     Brush Up
With an undercut on the sides, the top hair is lifted, making way for a very Stylish look. The hair on top needs to be long enough to achieve perfection. If you have wavy or straight hair, this hairstyle perfectly fits you. Adding wax or mousse to a messy look can get some volume up there.
How to Style It
Positioning by combing sets your hair in the right direction and helps to spread the product around more evenly.
5.     The Fringe
It is one of the safest and most popular choices among youth. This hairstyle can be seen on many young faces. Leaving the front locks down on the forehead, you would need ar least two to four inches of hair for the fringe to sport the hairstyle. The hairstyle need to be maintained from time to time clean angular finishes. Seal the hairstyle with for a superior long lasting hold.
How to Style It
Hang the fringes vertically or pushed to one side. You can have a tousled finish where the angular aspect is doenplayed, which creats a dishevelled look.
6.     Faux Hawk
Very cool in appearance, this can be your go-to hairstyle if you have an oval face. Short side cuts and longer hair on top can be styled with spikes or connecting them towards the centre. It is quite simple and easy to create; just try to maintain the sides fading. You can also take the recommendation of your hairstylist to know what would suit you the best – the faux hawk, the shaggy faux hawk, the long faux hawk or the undercut faux hawk. You can style this look with Vega Go-Style hairdryer.
How to Style It
Take about a golf-ball-sized amount of the grit mousse, and distribute that evenly throughout your hair. With the help of a blowdryer, work in your hair just like you would a gel.
7.     Undercut with Comb Over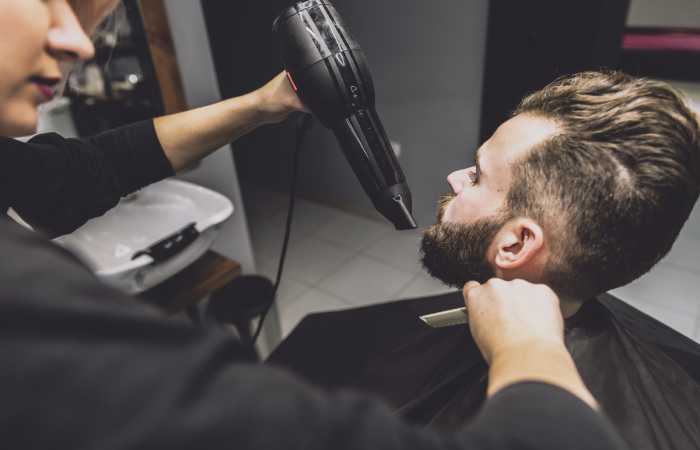 A comb-over with high hair volume on top, with shorter hair cleanly sitting on the sides, is an easy, adaptable and regular hairstyle that men with oval face shapes can sport. One can opt for two sides fading and side parts and apply a high-quality wax to damp hair. The hair sits in place and looks sleek on you. Use a nice combination of shampoo, conditioner and gel with Arata Natural Hair Care Essentials to perfect the look.
How to Style It
Use smooth styling cream as a dry blow lotion. Apply it on wet hair for more added volume when it's time to blow-dry the style.
8.     Taper Fade with a Quiff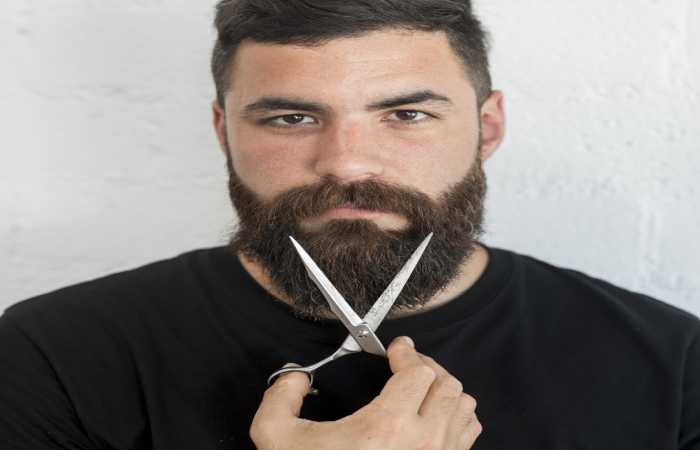 A stylish choice for men with oval faces, the hairstyle lets your hair get designed into a quiff along with taper-fade sides. A bit similar to the pompadour hairstyle, the variation here involves the trimmed strands to appear short and small throughout, with large hair at the front side. Set the hair with Kerashine Titanium Straightener to sustain the look for longer hours.
How to Style It
Set your hair in place with a styling product, starting at the back and then forward.
9.     Semi Slicked Short Hairstyle
This can be a perfect choice for men who don't like to spend much time and effort styling their hair. Also, if you have wavy hair, this style will suit you the best. It would take just a gel or a pomade to let your hair sit smoothly throughout the day. Easy to maintain with overall short hair length, this would also suit you if your forehead is wide or broad. You can rely on Streax Professional Vitariche Care Repair Max Masque for the post-styling care for your hair.
How to Style It
For a natural-looking slicked back of the head, you can use a medium to low shine pomade or even a high holding matte clay.
10.  Asymmetrical Haircut
It is a trendy choice in the fashion industry; it works best with wavy hair. Seamlessly transforming a person's overall look, this style instantly ensures a youthful and edgy look. If you are in college and have no meetings to attend, you can sport this hairstyle with casual tees with a pair of denim or a jacket. Use the Bronson Professional Chopstick Hair Curler to achieve the look.
How to Style It
You can streak your strands to stand out from the crowd
Final words
There are no thumb rules as such for men's hairstyles. However, instead of blindly following trends, decide on a hairstyle as per your face shape. Choosing the right hairstyle as per your face shape will help in accentuating facial expressions and overall personality. We hope that the options mentioned above for men with oval faces will help you choose your next look.