Introduction
Basic knowledge of Inazuma fashion in Genshin Impact is a daily quest from the Adventurer Guild. Help Ogura Mio diversify his product range by suggesting new materials and interviewing the people of Inazuma. In this crash course, you'll get in-depth about the fashion of Inazuman.
Since Inazuma's Fashion Basic Knowledge is a daily item, it may take longer to get it. Set the errand region to InazumaTo increase the chance, select the Inazuma region in the Adventurer's Handbook. The errands are randomized, so one of the four quests might be Inazuma's Basic Knowledge of Fashion. It's a Japanese fashion-related idea.
After the start, you will need to approach the girl – the Ogura Fabrics and Kimono store owner. Finding a shop is not difficult. It is located in the city itself, opposite the Inazuma jewellery workshop.
The new Inazuma region in Genshin Impact has tons of achievements hidden within. Most of them can be unlocked by doing world quests and defeating enemies under certain conditions, but some require players to observe the fashion sharply.
Genshin Impact's achievements generally have a compelling story attached to them, rewarding five Primogems upon completion. Sometimes, players can also get rare treasure chests during the story. Treasure chests in Inazuma hold a lot more value now as they are a significant source of Electro Sigils, which can be exchanged for special rewards from the Sacred Sakura Tree. The article mentions five such secret achievements in Genshin Impact that give considerable tips upon completion.
Give Ogura the
Inazuma

Dyes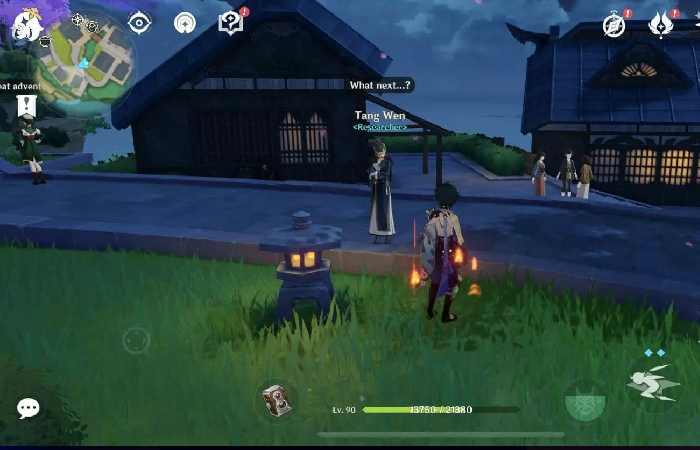 give Ogura the dyesClick on the dialogue box and chat with Ogura Mio until the ingredient selection opens. The following materials are available:
If you give a girl one of the first listed ingredients, she will say she has never used them as a dye. But still, you'll receive a reward.
Ask about kimonos Ideas of Inazuma Fashion
Crash Course on Inazuma Fashion
In this option, you will need to approach two characters: Tan Wen and Ramsay.
Finding Tan Wen is easy. She is standing on the path behind Ogura's shop. Ramsay is located next to the Komore tea house by decorative pine trees.
It would be great to talk to the characters by clicking on the dialogue box, then return to Ogura and listen to her. After that, the mission ends, and you'll get the award as a reward. Kimonos are famous in Inazuma, and you get many designs and colour ideas for yourself.